BJJ - Brazilian Jiu Jitsu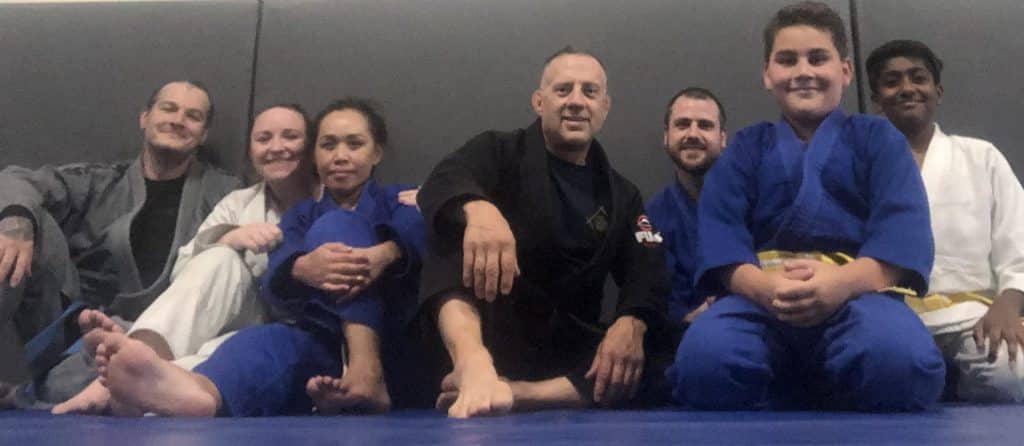 Brazilian Jiu Jitsu, known as BJJ, was specifically developed to empower the smaller individual to be able to defend themselves against a much larger attacker in a real life self-defense situation.  It has become an extremely popular martial art that is great for physical fitness, flexibility, and overall personal development. The East Montgomery Brazilian Jiu-Jitsu (BJJ) Academy, located in Horsham / Ambler, PA, has a well established, comprehensive curriculum that will ensure you become the best you can be in the grappling arts.
The Academy has been in operation since 1991. BJJ has been taught at the school since 2006 and has rapidly become one of the most sought after programs for students to choose from.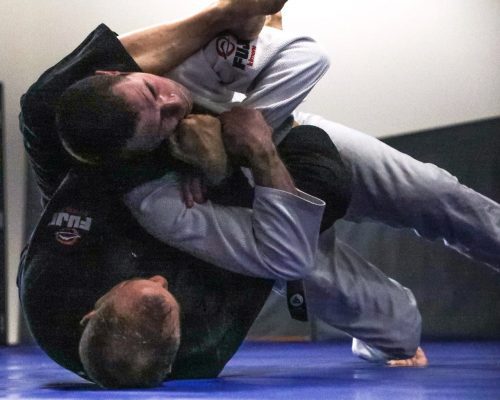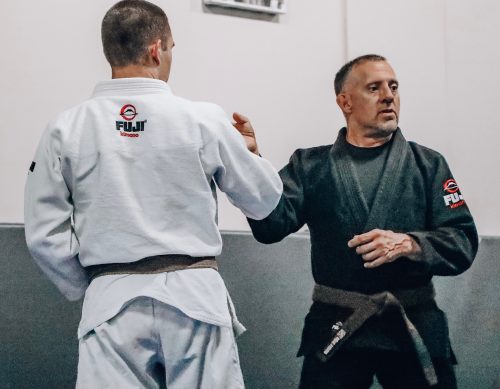 Head Instructor Jonathan Exaros, has over fifty years of experience in the Martial Arts, and has taught for over forty years. He currently holds the rank of Brown Belt in BJJ and teaches many jiu-jitsu classes throughout the week.  With a background in Combat Judo and Japanese Jiu-Jitsu, Mr. Exaros brings a real-world approach to his teachings for actual self-defense scenarios while ensuring each student attains their individual goals and aspirations in the Academy.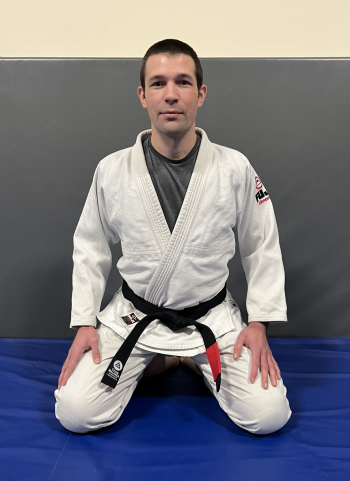 Senior Instructor Kevin Cunningham is a BJJ Black Belt and a 6th degree Black Belt in Isshinryu Karate. He has close to 30 years of experience in the Martial Arts.  Currently, Mr. Cunningham teaches Jiu-JItsu on Thursday evenings at the Academy.  He has a dynamic, yet practical approach to the art and takes extra care to help each student advance in the system.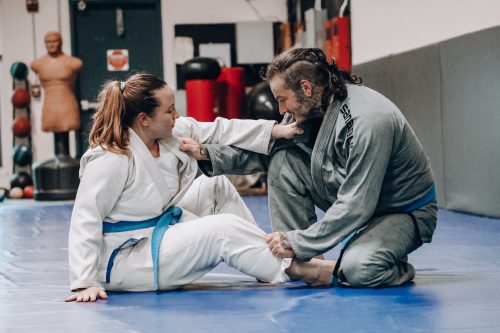 Adults will find BJJ training to be a great way to stay in shape, promote flexibility, learn practical self defense, and train in a profound manner to help them work towards more meaningful goals in their lives.  Whether you are interested in competition, losing weight, getting in shape, or self-defense, you have come to the right place.  Many of our students are hard-working parents who have individual aspirations that go beyond just running on a treadmill.  Jiu-Jitsu challenges the mind as much as the body and the art truly becomes a chess match when rolling with a partner.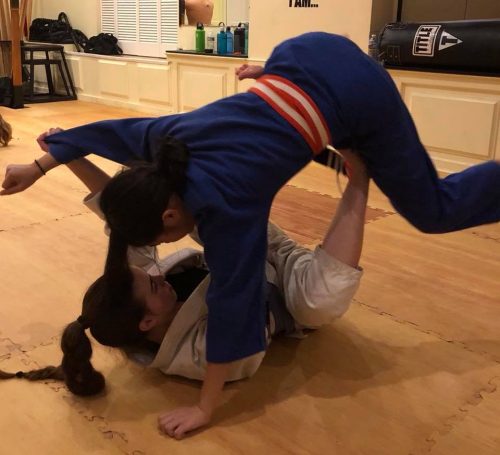 Teenagers will find BJJ is a disciplined activity that is unmatched by most other sporting activities, get in great shape, and integrate a sense of self-confidence that will carry them into their adult lives.  Empowering for all teenagers, girls will particularly thrive in Jiu-Jitsu where they develop skills that allow them to handle potential attackers who are much larger and stronger. than they are.  This translates to confidence building and they carry this confidence with them in all aspects of their lives such as school and work obligation.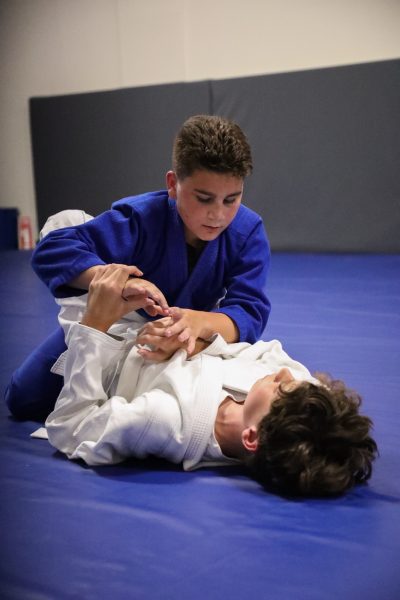 Children ages 8 and up will have a lot of fun in our Children's BJJ program, not realizing how hard they are working in each class. The structure, discipline, and life skills they will learn are unique to any other organized sport they could participate in.  Whether your child wants to compete or just develop skills to help them handle any potential bullying situation that may arise, putting the hours on the mat will be an investment of time and energy that a parent will never regret.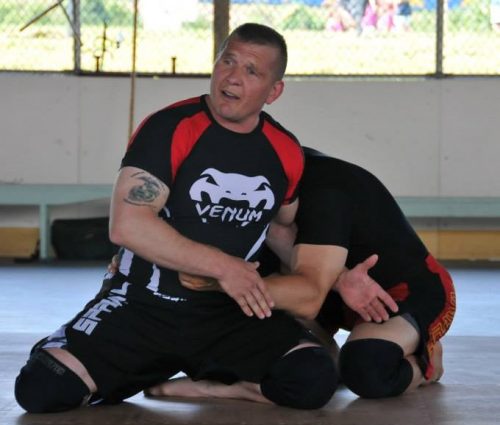 Wrestlers will gain off-season training that will help maintain their skills throughout the year, compliment their wrestling background and become a more well-rounded, competitive grappler. We currently have many wrestlers that continue their grappling advancement through Jiu-Jitsu and we find that their work ethic, conditioning, and base skills easily translate and are a huge advantage in the art of Brazilian Jiu-Jitsu.